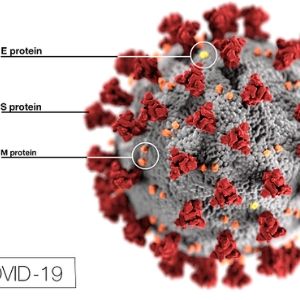 "… the ruler of Bahrain must expect painful Islamic revenge on the part of the fighters for the liberation of Jerusalem," — the Revolutionary Guards said in a statement to the Iranian news agency Tasnim. (United With Israel, Sept. 14, 2020)"Tomorrow, we will witness a black day in the history of the Arab world, of defeat for Arab League institutions, which are not united but divided," – PA Prime Minister Mohammed Shtayyeh stated at the weekly meeting of his PA cabinet, referring to the US brokered accord between Israel and the United Arab Emirates.  (Arutz Sheva, Sept. 14, 2020)
"Trump's put Israel in danger by tearing up the Iran nuclear deal and replaced it with nothing. He's allowed Israel's foes to take residence in Syria, a dangerous power vacuum has formed. He's undermined the stability of self-determination for the Palestinians, undercutting hope for a viable two-state solution any chance that he gets," – Democratic presidential candidate former VP Joe Biden said at a virtual fundraiser organized by J Street.  (JTA, Sept. 11, 2020)
"A Harris administration, together with Joe Biden as the president of the United States ," — Democratic Vice Presidential hopeful Kamala Harris said during a virtual roundtable with small business owners in Arizona,  Her gaffe in referring to a potential Biden presidency as "a Harris administration" raised eyebrows and gave an opportunity to critics of the Democratic presidential candidate to call him a "puppet leader."  (IBT, Sept. 15, 2020)
"May humility, courage, independence, prudence and discipline guide the journey that I now begin.  May God protect me. Baruch Hashem," – said Luiz Fux, the first Jewish justice on Brazil's highest court.  Fux, the grandson of Romanian refugees who fled to Brazil during World War II was described as "a proud observer of Judaism," by Arnon Velmovitsky, president of the Rio Jewish federation.  (JTA, Sept. 14, 2020)
"The way that the judicial system has treated the Jewish community is unconscionable. The decision reached by the judge [in the Halimi case] was shameful. The fact that someone takes a small amount of drugs doesn't mean he loses possession of his faculties. The murder of Sarah Halimi was a deliberate act and it cannot go unpunished," — Allan Knoll told a small rally in Paris.  Knoll's 85-year-old mother, Holocaust survivor Mireille Knoll, was stabbed and then burned to death in March 2018 by two intruders who believed that because she was Jewish, she would be hiding large amounts of cash. Knoll charged that the French judiciary "was bowing like a servant" before alleged murderers like Traore. "There is no political justification for this until you get off your knees, France will stay on its knees." (Algemeiner, Sept. 14, 2020)
"I have no sympathy or room for identity politics. I do believe if we build a merit-based society where each and every one of us is judged on the content of our character, very much like the Rev. Martin Luther King said, that is the system that has the potential to lift all of the human population out of difficulties and poverty." … [Re BLM and defunding the police:] "I think it is nonsensical. I don't understand why any Black movement that wants to seek justice, fairness and equality will…seek to defund dollars and  resources from an institution that is taking the most risk, on all of our behalf, the risk to themselves and their families, to ensure we are safe in our homes," – said Kaycee Magu, Alberta Premier Jason Kenney's new Minister of Justice.  Magu, 46, from Nigeria and the 7th of 11 children, was a penniless immigrant to Canada. (National Post, Sept 8, 2020)
"… progressives have begun to describe the country that existed before the 1960s as not just flawed but outright illegitimate—and Democrats are following their lead. … In this view, the civil rights movement wasn't just a reform but a refounding. That is what makes the anointing of John Lewis as a "Founding Father" by the most successful American politician since Ronald Reagan [Barack Obama] so significant. It is a sign that this new understanding of American history is making headway at the top of the Democratic Party," – writes editor and author Christopher Caldwell.  (WSJ, Aug. 13, 2020)
"No one other than the shooter is responsible for the gunfire ambush Saturday of two Los Angeles County sheriff's deputies as they sat in their patrol car. But the same can't be said for the protesters who blocked the entrance to the hospital where the two are being treated, and chanted "we hope they die." The latter is a cultural poison nurtured by the left-wing anti-police movement sweeping the country," – writes the WSJ editorial board.  The two deputies who were ambushed in the Compton neighbourhood is a 31-year-old mother and the other a 24-year-old man. (WSJ, Sept. 13, 2020)
TRUMP NOMINATED FOR 2021 NOBEL PEACE PRIZE IN WAKE OF ISRAEL-UAE DEAL (Oslo) — U.S. President Donald Trump has been nominated for the 2021 Nobel Peace Prize, in part for helping to broker the treaty between Israel and the UAE, dubbed the "Abraham Accord." He was nominated by Norwegian Parliament member Christian Tybring-Gjedde, who wrote in his letter to the Nobel committee: "As it is expected other Middle Eastern countries will follow in the footsteps of the UAE, this agreement could be a game-changer that will turn the Middle East into a region of cooperation and prosperity." (JNS,Sept. 9, 2020)
ISRAELI COURT HANDS DOWN THREE LIFE SENTENCES TO MAN FOR DEADLY 2015 ARSON ATTACK(Lod) –– The Lod District Court found Amiram Ben-Uliel, a Jewish settler, guilty of murder in May for the killing of 18-month-old Ali Dawabsheh by firebombing his home in the West Bank village of Duma. The toddler's mother, Riham, and father, Saad, later died of their wounds. Ali's 4-year-old brother Ahmad survived the attack. The court said Ben-Uliel's "actions were meticulously planned, and stemmed from the radical ideology he held, and racism." (The Globe and Mail, Sept. 14, 2020)
ISRAELI GOV'T APPROVES: THREE-WEEK LOCKDOWN BEGINNING FRIDAY (Jerusalem) — The country is heading into a three-week nearly total lockdown. The closure will go into effect at 2 p.m. on Friday, Rosh Hashanah eve and last through Simchat Torah on October 9. People will not be able to venture more than 500 meters from home.The airport will remain open.  (Jerusalem Post, Sept. 13, 2020)
NETANYAHU CALLS 'TIMES' REPORT ON F-35 SALE TO UAE 'FALSE ALLEGATION' (Jerusalem) — Israeli Prime Minister Benjamin Netanyahu slammed a report in The New York Times that suggested he did not oppose the U.S. sale of F-35 fighter jets and radar-blocking planes to the United Arab Emirates as part of the normalization deal between the two countries. (JNS, Sept. 4, 2020)
ARAB LEAGUE REJECTS PALESTINIAN RESOLUTION TO CONDEMN ISRAEL-UAE DEAL (Cairo) — Palestinian leaders won renewed Saudi support for Palestinian statehood on Wednesday, but failed to persuade the Arab League to condemn last month's normalisation deal between Israel and the United Arab Emirates. (Haaretz, Sept. 9, 2020)
EU WARNS SERBIA, KOSOVO OVER ISRAEL EMBASSY MOVE (Brussels) –– The European Union warned Serbia and Kosovo that they could undermine their EU membership hopes by moving their Israeli embassies to Jerusalem.  In an unexpected move last week, President Donald Trump said that Serbia and Kosovo had agreed to normalize economic ties as part of U.S.-brokered talks that include Belgrade moving its embassy to Jerusalem, and mutual recognition between Israel and Kosovo. (Seattle pi, Sept. 7, 2020)
SHAMEFUL: CANADIAN 'HUMAN RIGHTS' GROUP BLAMES 9/11 ON 'ZIONIST ALLIES' (Toronto) — Canadian Defenders for Human Rights (CD4HR), a virulently anti-Israel group, was recently busted promoting the anti-Semitic conspiracy that the Sept. 11, 2001 terror attacks in NY and Pennsylvania were "likely" perpetrated by the U.S. itself and its "Zionist allies." CD4HR's antisemitic tweets were exposed by HonestReporting. (United With Israel, Sept. 14, 2020)
QATAR FUNDS HEZBOLLAH ARSENAL THROUGH THE GOLD MARKETS OF UGANDA (Doha) — Qatar operated a funding network for arms shipments from Europe to Hezbollah using gold shipments traded through Africa. The Austrian-based think tank Mena-Watchpublished details of high-ranking Qatari officials who coordinated the payments and offered protection for Doha-based Hezbollah financiers. The post drew on a dossier compiled by the agent known as Jason who worked undercover in the country. It named leading officials including Dhalan Al Hamad, who in 2015 was made vice-president of the International Association of Athletics Federation (IAAF) and is Qatar Athletics President. (N World, Sept. 9, 2020)
BIDEN MEETING WITH JACOB BLAKE SR. DRAWS ATTENTION TO PAST ANTI-SEMITIC STATEMENTS(Kenosha) — Amid the ongoing debate in the United States over race, social-media posts by Jacob Blake Sr., father of 29-year-old Jacob Blake, who was shot seven times by Wisconsin police on Aug. 23, appears to show him to have a history of racist and anti-Semitic views. The comments emerged as former vice president and Democratic presidential nominee Joe Biden visited with Blake Sr. and his family in Kenosha, Wis., after the attempted arrest and shooting that touched off a week of protests and rioting. (JNS, Sept. 4, 2020)
SHERMAN QUESTIONS RIVALS FOR HOUSE FOREIGN AFFAIRS CHAIRMANSHIP OVER ISRAEL(Washington) —  Rep. Brad Sherman (D-Calif.), one of several candidates to succeed Rep. Eliot Engel (D-N.Y.) for the chairmanship of the U.S. House Foreign Affairs were the Democrats to keep its House majority made it known in a Zoom conference that he attended Israeli Prime Minister Benjamin Netanyahu's March 2015 speech before Congress, warning about why a then-possible nuclear deal with Iran would be bad, while noting that Reps. Gregory Meeks (D-N.Y.) and Joaquín Castro (D-Texas) boycotted the speech. (JNS, Sept. 15, 2020)
YAD VASHEM, UNIVERSITY OF NOTRE DAME TO ADVANCE HOLOCAUST STUDIES (Jerusalem) — A memorandum of understanding was signed by Yad Vashem Director-General Dorit Novak and the Indiana-based University of Notre Dame Vice President and Associate Provost for Internationalization Michael Pippenger. The memo would encfourage advanced Holocaust education and research across the world. (Israel Hayom, Sept. 11, 2020)
BRIBING HARVARD TO HIRE A TERROR APOLOGIST – WITH YOUR TAX DOLLARS (Mass) — Harvard just hired Saeb Erekat, the Palestinian Liberation Organization's chief negotiator, as a "senior leader in diplomacy."  The PLO gets nearly $2 million in donations from the Palestinian Authority, which rakes in billions in foreign aid, including from America.  Erekat has been negotiating Palestinian-Israeli peace talks for nearly 40 years, and a deal remains nowhere in sight, possibly because he, along with other Palestinian leaders, has vowed never to "recognize Israel as a Jewish state," as he said in 2014. (NY Post, Sept. 13, 2020)
DANISH JEWS THREATENED BY ANTI-CIRCUMCISION MEASURE, WARNS COMMUNITY LEADER(Copenhagen) — The new legislative push to ban ritual circumcision in Denmark has led to an outcry in the local Jewish community. Henri Goldstein, president of the Jewish community in Denmark, told Israel Hayomthat the parliament's upcoming vote on the matter would prohibit circumcision on minors unless there is a medical necessity. (JNS, Sept. 9, 2020)
US ARMY AWARDS CONTRACT TO ISRAEL'S ELBIT SYSTEMS WORTH UP TO $79 MILLION (Washington) — The U.S. Army has awarded a contract to Israeli defense company Elbit Systems worth up to $79 million. It will provide the U.S. Army with commander hand stations, gunner hand stations and circuit cards for the Bradley Infantry Fighting Vehicle. (JNS, Aug. 31, 2020)
REPORT: EGYPTIAN ARMY KILLS 77 RADICAL ISLAMIC MILITANTS IN SINAI OPERATIONS (Cairo) — The Egyptian Army announced that its forces have killed 77 radical Islamic militants in the Sinai Peninsula since July 22. The military said that the operations it has been conducting in the Sinai for the past few weeks are part of an ongoing effort to fight terrorism along the country's borders.  (JNS, Aug. 31, 2020)
U.S. TO WITHDRAW 2,200 TROOPS FROM IRAQ, GENERAL SAYS(Washington) –– Marine Gen. Frank McKenzie, commander of U.S. Central Command, said the number of U.S. forces in Iraq would drop from 5,200 to 3,000 before the end of September. The remaining service members will advise local forces in their continued fight to rid pockets of ISIS terrorists, from Iraq and Syria. (US News, Sept 9, 2020)
TURKISH PRESIDENT RECEP TAYYIP ERDOĞAN: "THERE IS NO POWER THAT CAN STAND IN THE WAY OF THIS COUNTRY" (Ankara) — Turkish President Recep Tayyip Erdoğan said in an August 30th speech that Turkey is not a society with an army but a "nation that is an army within itself, […] there is no power that can stand in the way of this country." He said that Turkey will not hesitate to sacrifice martyrs in the fight against its enemies. Erdoğan asked whether the peoples of Greece, France, and certain countries in North Africa and the Persian Gulf are prepared to make the same sacrifices because of their "greedy and incompetent leaders." (MEMRI, Aug. 30, 2020)
WATCH:  The Nuremberg Laws:  World Jewish Congress, Sept. 15, 2020 — 85 years ago today, Nazi Germany passed the Nuremberg Laws, which severely restricted Jewish rights and freedoms. It was institutionalized racism which would prepare the ground that would eventually lead to the Holocaust
WATCH:  Peace with Muslim Arab Countries is like Sand Dunes:  Pulse of Israel, Sept. 2020 — Dr. Mordechai Kedar is one of the biggest experts on the Middle East and Islam, even a star guest on Al Jazeera. His perspective on the historic peace agreements that are being signed today at the White House between Israel, the United Arab Emirates and Bahrain is priceless.
I'm an Orthodox Jewish Woman Who Worked at the UAE Embassy, and I Know Peace Is Easier Than You Think:  Hanna Gerber, Algemeiner, Sept. 13, 2020 — Israeli and American officials arrived last week in the United Arab Emirates on the first commercial flight from the Jewish state to the Gulf kingdom.
Video: DOJ Docs Show Numerous Members of Mueller's Team 'Wiped' Phones Used in Trump Probe:  The Western Journal, Sept. 14, 2020 — Many top members of Mueller's team claimed their phones had been 'accidentally' wiped of all data.